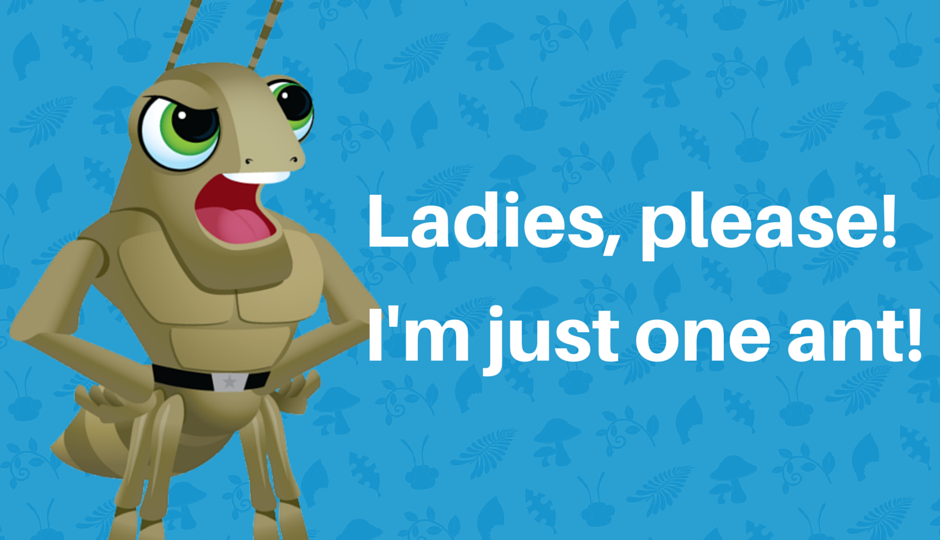 | | |
| --- | --- |
| Posted: | April 22, 2015 |
| Author: | MASTER Institute |
Share this article:
The MASTER Story
Attention all big people who care for the little people! I am Sergeant Ant, Leader of the Ant Patrol! It is my pleasure to introduce the MASTER Institute – a forward thinking initiative on a mission to support the social and emotional wellbeing of young children.
It's hard to explain what MASTER does in one neat and concise sentence. So let me tell you a little story. The opening of this dynamic online space calls for a brief history of the MASTER Institute; where we came from, where we're heading, and how the Ant Patrol came to life. It's an interesting story, I promise.
Once upon a time…
In the high summer of 2012, the founders of MASTER came to me asking for my help. As a psychologist and a speech pathologist, their professions brought them face to face with the typical challenges of childhood. They needed a game-changing resource for homes and schools that would speak directly to children in teaching the fundamental skills for life and learning.
They said, "Sarge, we need you buddy. The children need you. Help us teach them how to become socially and emotionally skilled young people, just like Hoppy the Helpful Ant teaches your Ant Patrol!"
I said, "Ladies, please! I'm just one ant!" But I knew this was the moment in my ant life when I had to step up to the mushroom. It was bigger than me; it was bigger than my troops.
So I rallied the troops together and shared with the professionals all of Hoppy the Helpful Ant's wisdom. That's just the kind of guy I am.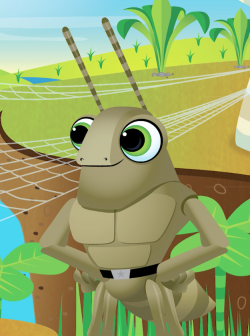 In 2013, Deberea Sherlock and Aisling Mulvihill authored The Ant Patrol® Children's Stories – a resource that offers a treasure trove of strategies for parents and teachers alike.
The Ant Patrol® resources became the creative initiative of the MASTER Institute, one of many endeavours that share the common goal of helping parents, teachers and allied health professionals in their support of young children's social and emotional learning.
Since the ants arrived on the scene, MASTER's motivation to captivate and educate children through creative modes has gathered pace. We strive to reach further, dig deeper, and think bigger to spotlight the skills that matter in childhood. Our mission is one of collaboration, working in alliance with the people who play important roles in positively influencing children's social and emotional wellbeing. Through collaboration with parents, teachers and allied health professionals we endeavour to help children be the best they can be.
We hope that you will join the MASTER Institute and the Ant Patrol on this adventure in conquering one anthill after another…