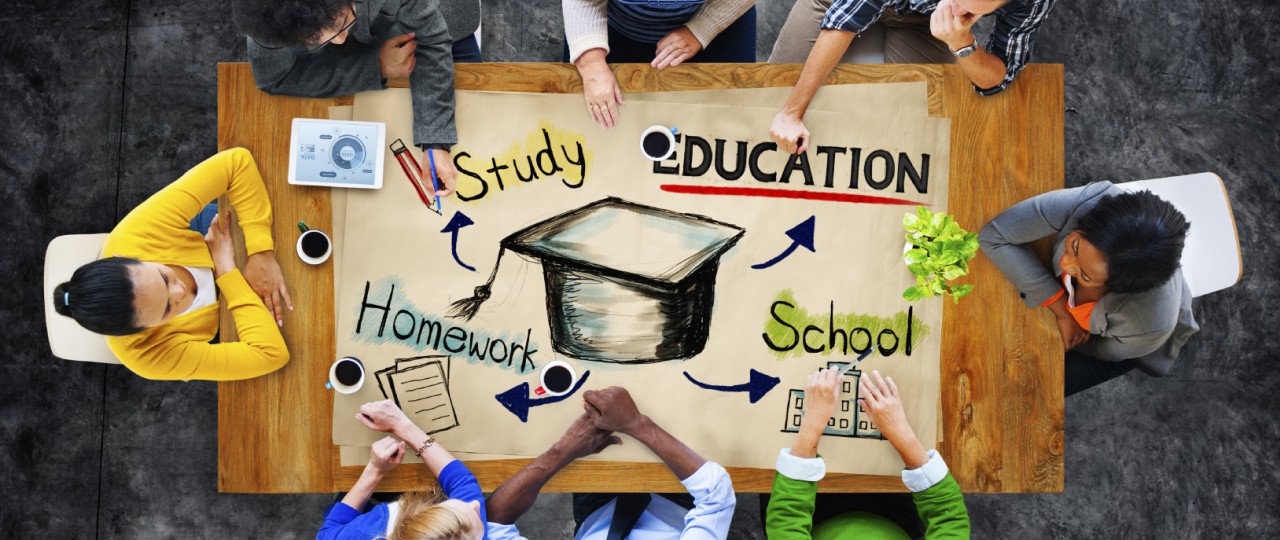 | | |
| --- | --- |
| Posted: | June 11, 2015 |
| Author: | MASTER Institute |
Share this article:
Collaboration Saves Time
MASTER interviewed a primary school teacher to gain insight into an educator's perspective on collaboration between homes and schools. This interview explored the value of collaboration and suggestions for overcoming challenges should they arise. MASTER would like to express their gratitude to this teacher for taking the time to share his insights and experiences with us.
As a teacher, what value do you see in collaboration between homes and schools?
Collaboration is essential to improve and monitor a child's progress both at school and at home. It's fundamental to a child's school success and enables a positive experience for the child, parent and school.
Are there any negatives a teacher may face when working with families?
Yes, of course. For example, if teachers and parents are 'not on the same page' it can create challenges. The focus shifts from the child's needs to the differing opinions of parent and teacher. This can be very unproductive. Issues can arise when a child has learning or behavioural difficulties that are not understood through a formal diagnosis. Parents often want their child to be treated the same as everybody else but may not welcome a teacher's suggestions of dealing with their child's needs in a different way. Unfortunately in this situation the main person affected is the child, who does not understand why s/he isn't having a great school experience. This can then lead to a negative relationship between parent and staff despite both parties ultimately wanting the same thing – a positive school experience for the child. When both home and school are 'on the same page' and working toward the same goals our efforts become very productive.
"Once you have that positive mindset the child becomes a gift to your class."
How do you overcome challenges that arise when a parent disagrees with you about their child's needs?
I overcome these sorts of challenges with a lot of communication and negotiating. I like to provide parents with evidence of what is working for their child in the classroom. For example, I might say "this is how it will benefit your child if we do things this way". If a child has learning or behavioural difficulties but does not have an individual education plan because s/he hasn't received a formal diagnosis, I need to make an unofficial plan for that child. I treat the child's case the same as if the child was diagnosed and receiving formal support. That's really important.
What is the main area in a child's schooling that is positively impacted upon by collaboration: academic performance, behaviour, or social and emotional wellbeing?
Collaboration benefits all three of these areas. Social and emotional wellbeing may be a primary goal and if that's what parents and teachers are focused on it's going to benefit other areas as well. I think collaboration has a positive impact upon a child's confidence and self-efficacy at school. When parents and staff are using a shared language in support of a child, the child and everyone involved knows what's going on. It has an overall benefit to the child because s/he knows s/he can ask for help or assistance.
Can you think of an example where collaboration benefited a child in your class?
I had one child in my class whose parents were very aware of his needs. From the beginning, they supported the school in managing their child. They opened up channels of supports outside of school and organised meetings with their child's psychologist and the school staff. At the end of last year the family expressed concerns about their child transitioning to another year level. Because good communication had been well established between home and school, I was able to openly share the child's support needs with the new teachers. I believe this child is having a fantastic year and functioning at a great level. If you collaborate from the get-go, you can expect great results all the way through school.
How do you foster a sense of collaboration with parents?
I have an open door policy that I make very clear to parents at the start of the school year. If they have any problems or concerns, they can discuss them with me at anytime. Informal chats with parents are really important. When I get a chance to see a parent, I will go over and say a few words about how their child is getting on in class. It opens up a line of communication so parents feel comfortable raising any issues they might have. I also send a communication sheet home with the homework that tells parents about what is happening in class, what is coming up, and key dates to keep in mind.
I recommend that teachers reach out to parents who might not be used to a communicative relationship with their child's teacher. A parent can waste time asking the wrong people a million questions when all that's needed is a five-minute conversation with their child's teacher to overcome any issues.
What would be the typical barriers in collaboration that teachers may face?
I think teachers are under the impression that collaboration will make more work for them, and initially it probably will. However, if you are prepared to work on strategies with parents outside of school hours, it could save you a lot of time in class. If you take an hour of in class time to work one-on-one with a child who has learning difficulties, you're also taking that time away from the rest of the class. Collaborating outside of class in support of a child saves you time in class. I think another potential barrier could be the fear of failure. When you set yourself goals, you will either achieve them or not achieve them. When everybody knows about those goals, there's more pressure to succeed. This could stop people from setting goals in the first place and being open with each other. Everyone can be defensive. Parents can be defensive about their children and teachers can be defensive about their teaching styles. If either party offends the other it becomes very hard to have open and honest collaboration.
What advice would you give to other teachers to support collaboration?
When it comes to collaborating with parents of children who have significant needs, my advice would be to keep a positive mindset. Once you have that positive mindset the child becomes a gift to your class. Children with needs have so many little tasks that are difficult for them to complete on a day-to-day basis. When you help them achieve that small goal or milestone it's really fantastic to see. When you collaborate with parents keep a positive mindset, think small and appreciate the little goals you're going to achieve. Collaboration is essential.