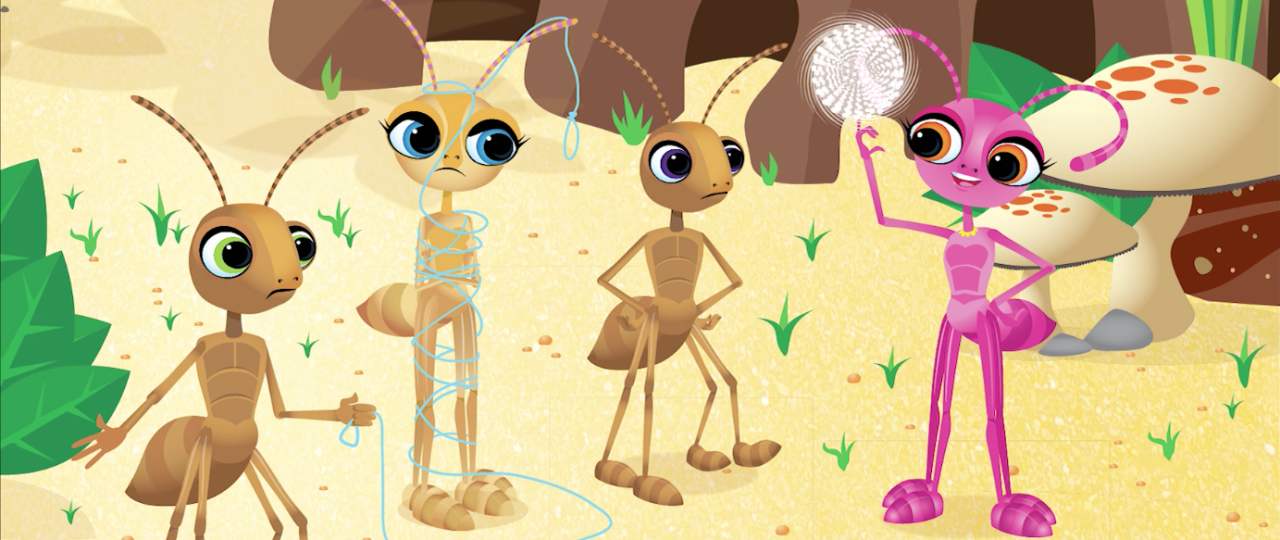 | | |
| --- | --- |
| Posted: | September 21, 2018 |
| Author: | MASTER Institute |
Share this article:
Name of the Game – Ant Patrol® Audio Story
Name of the Game introduces the fundamental skills of social thinking.
Ant World at play time is a swarm of activity as the troops play 'Pin the Sting on the Honeybee', 'Hoprock' and 'Jump Web'. Me-Me, stuck on what she wants to play, fails to consider what the other ants are interested in playing. Expecting her playmates to see things her way, Me-Me struggles to 'join in' with others.
But all is not lost, with Hoppy's help Me-Me learns the skills of social awareness, social perspective taking, and socially motivated thinking.
Enjoy this Ant Patrol®  audio story on the way to school, before bedtime, or before entering social situations.